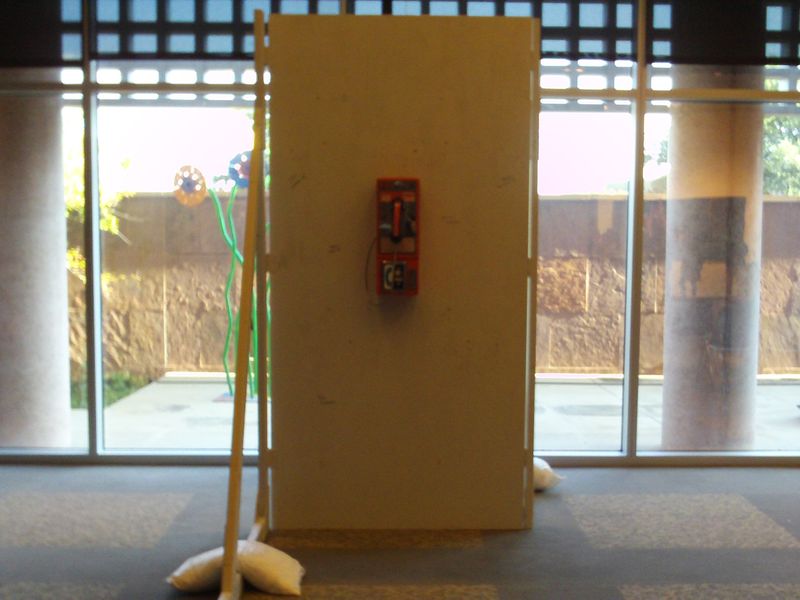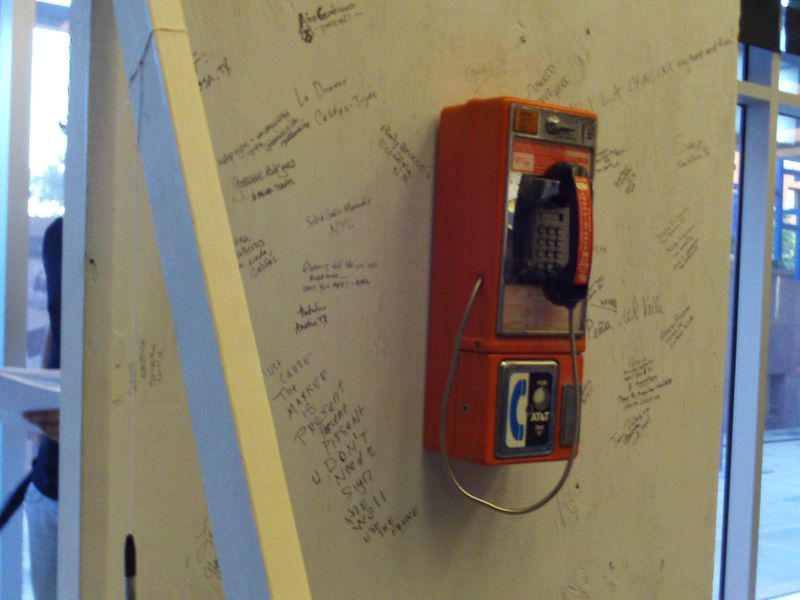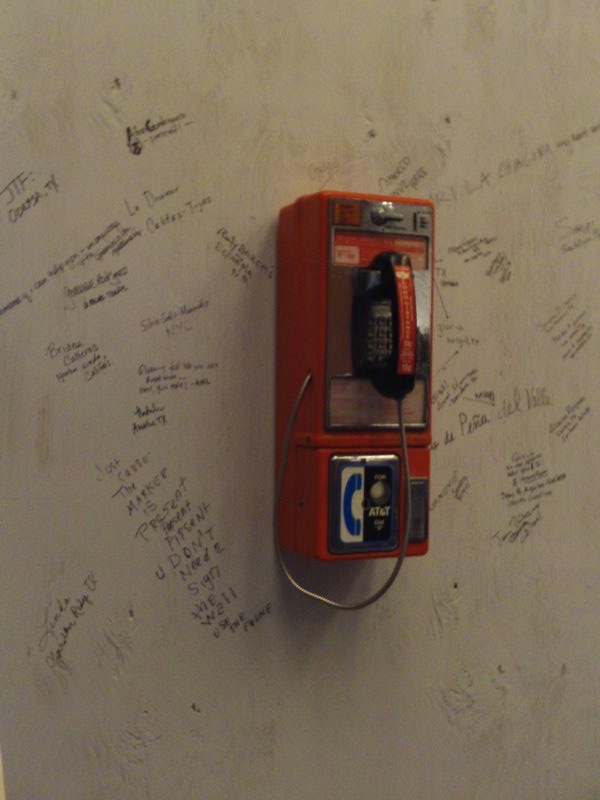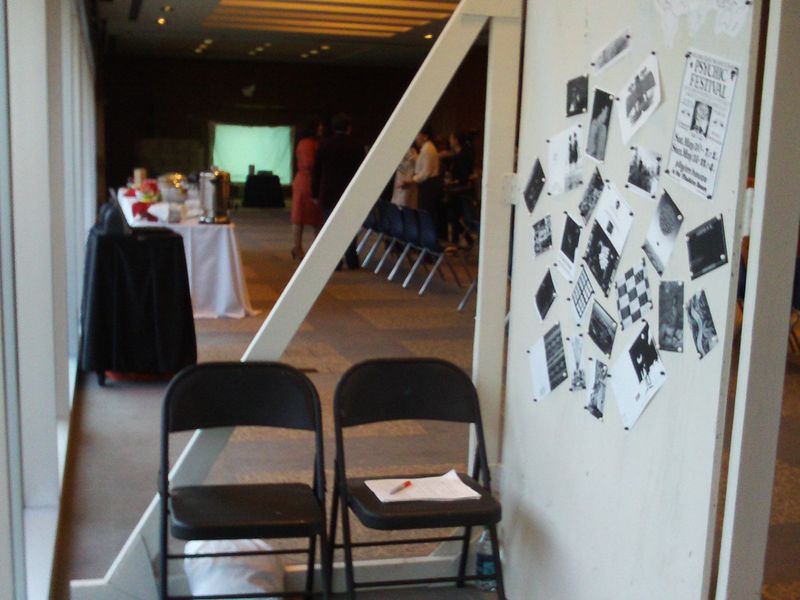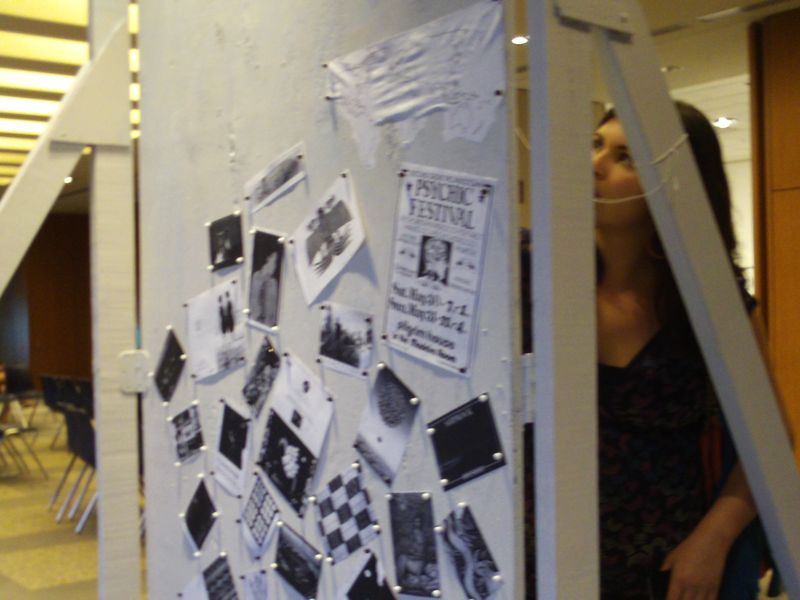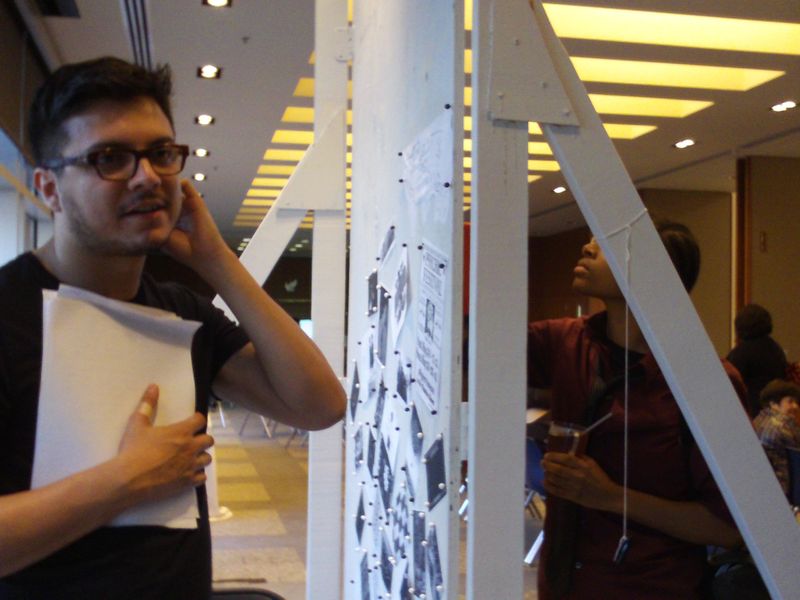 Teléfono Piece (para las veteranas, con respeto y amor)
with Natalie Goodnow
DESCRIPTION
A salvaged red payphone (as might be encountered on any urban street) mounted on a free-standing structure is on exhibit along with the other works in the show. Artists will be out of view behind the structure. They will also have a telephone (style unimportant). The mounted phone in the booth is wired to directly call the artist's phone when picked up. Immediately when picked up, the artist will begin reciting a letter to Anzaldúa. These letters are sourced from the many personal correspondences available in the Anzaldúa archive at UT Austin's Benson Library. Attendees are welcome to pick up the phone at any point during the opening of the exhibition.
BACKGROUND
Since it's opening, I (Franco) have spent a significant amount of time with the Anzaldúa papers at UT Austin's Benson Library. Every visit, I am eventually drawn back to the personal letters between Anzaldúa and the many people she was connected to through her multivalent works. Some are perfunctory or warmly professional. Others are intimate, in both light and deep tones. They are all fascinating for their own particular reasons.
What struck me during my most recent visit is a common thread through nearly every one: geography. If one created a map of the Americas using as reference the many locales mentioned in the letters—"I am writing from El Paso. I just arrived from Califas. You're in Brooklyn now, correct? O still in Bay Area? Anyway, see you at the conference in Chicago I hope." [paraphrased] And so on—the result would be an overwhelming image system of lines crossing the hemispheres wildly, the US most densely. This distance seems to result from the nature of activist and intellectual institutionalization in the US.
How many of us who engage Anzaldúa's work are far from where we began geographically in the pursuit of our academic, intellectual, political, and cultural work? The telephone is meant to play on this distance, in order to both echo Anzaldúa's and her colleagues' experiences, as well as to probe the persistence of this wildly dispersed geography into today. It is a chance for Chicanas, Chicanos, People of Color, and other potential "protean beings" to investigate this ever present and pragmatic dimension of our lives and its bearing on our processes of becoming.
In hearing the letters addressed directly to Anzaldúa, I hope to raise new questions. First by presenting this formerly unavailable material from the recently established archive, and second, by putting the participant in the position of Anzaldúa herself, within the network that now holds many of these archived figures as respected veteranas y veteranos, our guides, teachers, and foundations. This includes Rudolfo Anaya, Norma Cantu, Norma Alarcon, Sandra Cisneros, Ruth Behar, Francisco Alarcon, and others.
As suggested in the title, this work is inspired by Yoko Ono's 'Telephone Piece,' hinting at her similar status of honored veteran for many. Like that work, it disrupts the white cube (physical and conceptual) of the exhibition space, as it also highlights the coevalness of Chicana/o activism in the US with "post‐war American art" (a euphemism that occludes the specificity of much of this work to a small number of metropoles, mainly New York City).
Participants will also be encouraged to graffiti the piece, as might occur on the street, in order to mark their place literally. This encouragement will take the form of paint markers left in and around the phone, as well as two prominent, scrawled inscriptions made before the show by the artist: "La Gloria estaba aqui [Gloria was here]" and, less prominently, "Yoko was here."